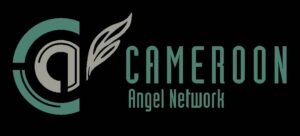 Cameroon-based fintech startup Koree has secured a € 20,000 investment from Cameroon Angel
Network(supported by ActivSpaces), prompting a 3X matching investment from Catalytic Africa, and
joining the list of African early-stage startups that have gotten a boost from the matching fund to scale
their businesses. This makes Koree (a card wallet application that addresses Sub-Saharan Francophone
Africa spare change scarcity) the first women-led startup in Francophone Africa to receive funding of this
kind.
Currently raising its pre-seed round, the startup highlights that this funding gives confidence to the
investor community that it is determined to grow, and with this matching fund, it will be able to
simultaneously resolve the "change shortage" in Francophone Africa as well as empower clients through
an incentive-reward system.
"Koree aims to transform the retail payment and marketing landscape in Sub-Saharan Francophone
Africa by offering inclusive solutions for both customers and merchants. The startup addresses the
region's rampant spare change scarcity, which makes cash payments for low-cost items with high-value
bills nearly impossible. Simultaneously, we look forward to empowering millions of African consumers
through an inventive reward system," Koree Founder Magalie Gauze-Sanga said.
Koree, which runs dual mobile applications Koree and Koree Pro through the digitization of cash
merchant payments, while simultaneously empowering millions of African consumers through an
incentive reward system, is committed to creating simple, secure, and reliable payments through the
provision of practical solutions that ensure clients have a remarkable shopping experience.
With the unlocked funds from Catalytic Africa, the startup plans to apply the extra cash to develop its
product offering, build a sales team and brand awareness in its quest to become the market leader in
cashback.


"Investing in female-led startups has become an imperative in today's dynamic startup ecosystem
landscape. The Cameroon Angel Network (CAN) recognizes this significance and stands as a beacon of
support for such enterprises. Co-investing with CAN through Catalytic Africa in Koree not only empowers
women entrepreneurs but also signifies strong commitment towards promoting diversity, innovation, and
sustainable economic growth" Fadilah Tchoumba, Secretary General, ABAN

Catalytic Africa is a co-investment solution by ABAN in conjunction with AfriLabs that raises funds(grant, equity, or debt) from various institutional partners to add to a pool. This pool serves as a
co-investment fund to encourage investment in viable African startups from innovation hubs affiliated
with AfriLabs. To date, €847,752 has been invested by local angel investors in startups affiliated to
hubs and Catalytic Africa has deployed €822,453 as qualified matching grants, leading to a cumulative
amount of over € 1.6 Million invested in African startups across 13 countries.
ABAN and Afrilabs spearhead the Catalytic Africa matching fund. To get your funding unlocked in 3
weeks, update your profile or register at https://catalytic-africa.com/ to kickstart your application process.